We can notice that the smart phone plays an significant role of our daily life. Our life becomes more convent with smart phone. We can use the smart phone to watch videos, listen to the music, read news, chat with your friends, play mobile games and so on. There are various kinds of apps in your phone. At the same time app store develop rapidly. According to the official data, There are more than one million apps in the App Store. What's more, over two thousands new apps are published every day. The competition of app store becomes fiercer and fiercer. The biggest problem for every app developer is how to make their app could be easily found in app store. Aso services could help you solve this problem. I strongly suggest you to visit app marketing services to learn more about this.
All the app makers want to know how to improve their app store rankings with aso. Before that you should make sure whether your app is light and downloads quickly or not? Whether your potential customers will care about your app's content or not?
Knowing app store optimization techniques is essential for you to improve your app ranking.
Aso not only can make your app could be easily found in appstore but also can increase app store ranking. As an app maker, you should know aso includes many factors. ASO include app title, app description, app keywords, ratings and reviews, app logo and category. There are so many factors to consider when optimizing for App Store search.
Your App Title tells the user in a few seconds what you app does. This is the most important part of aso app store optimization. A good title can attract your potential customers. If a user can't tell what your app does by reading your title, they will move on. You are given 255 characters for your app's title. You's better use space in your title that provided to clearly describe to the user what it does.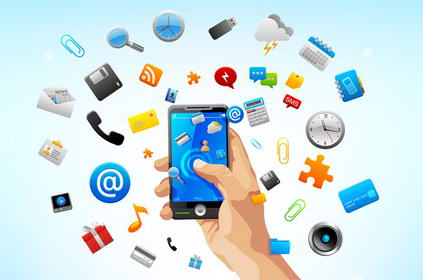 Besides that, you should optimize for specific keywords. Optimizing your app for specific keywords is perhaps the most important ranking factor. Make sure you do your research properly, use relevant and not too competitive keywords, and include them in the app title and app keyword fields.
What's more, app description also is an significant part of ASO. The app description is obviously there to give potential customers some insight into exactly what your app is and what it does. You have to tell people why they should download your app instead of another. You know that anyone reading the description has already found your app based on a search they've done. The name and screenshots were appealing enough for them to take the time to read the description.
Hope all the app makers could get effective information after reading this article. Your app store search ranking must be increased if you use these tips of app store optimization service. You can get more detailed information of ASO on our website. We will constantly update the useful information that can help you improve apps ranking. Please pay close attention to our website.